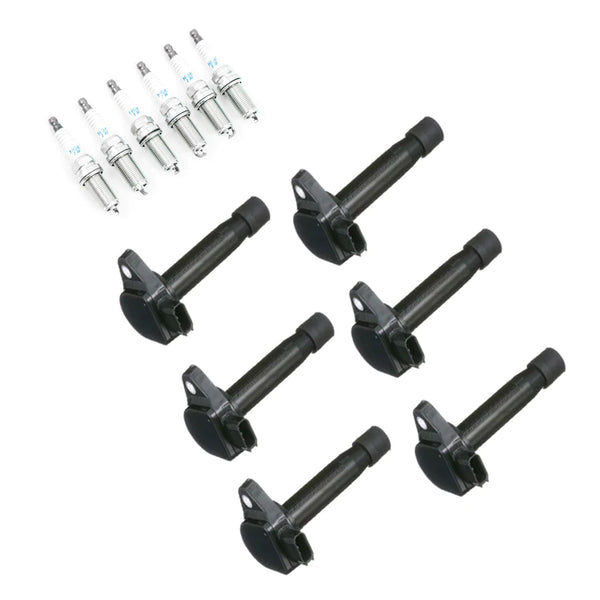 Curated By Our Captains
We test/know our products
Low Price Guarantee
We will beat all competitors
Contact a USP Marine Tuning Specialist
Monday - Friday | 8:30AM to 6PM EST
USP Marine Tuning MAX+ Ignition Service Kit for Mercury Verado L6 Engines
Description
 We have paired our best-selling L6 ignition parts to save you money on your general service! Generally speaking, these should be done every 200-300 hours depending on boat use! 
Kit includes: 
NGK Laser Iridium Max+ Performance Spark Plug for Mercury Verado L6 300-400 (Set of 6)
Spark plugs are responsible for providing an ignition source inside your engine's combustion chamber. Energy is transferred from the ignition coil to the plug which creates a spark igniting the air-fuel mixture. The NGK Laser Iridium Max+ Performance Spark Plug spark plugs operate at one heat range colder than stock, which results in better pre-detonation resistance and spark plug life under extreme conditions. This is vital to remove heat from the cylinder head in the Mercury Verado engines. USP recommends upgrading the engine's spark plugs to NGK Laser Iridium Max+ Performance Spark Plug.
All spark plugs come pre-gapped with a 0.8 mm (0.0315 in.) gap. If the engine is used for any form of racing or extended wide-open-throttle sprints, USP highly recommends upgrading the spark plugs for engine longevity and safety. In the case of engines with added boost pressure over stock, these spark plugs are required. A change interval of 300 hours is required for engine longevity and safety.
Direct Replacement for OEM Part #: 
33-889246Q39
NGK ILFR6G-E
OEM Ignition Coil Pack For Mercury Verado 200-400 (Set Of 6)
This OEM Ignition Coil Pack features precise spark timing response for increased fuel economy and faster crank-to-run. It provides accurate electrical energy to create a voltage potential at the spark plug, providing for superior engine performance that adjusts to driving and environmental conditions. 
Direct Replacement for OEM Part #: 880615T01
Fits The Following Engines:
Mercury Verado L6 2.6L 225 Spark Plug
Mercury Verado L6 2.6L 250 Spark Plug
Mercury Verado L6 2.6L 275 Spark Plug
Mercury Verado L6 2.6L 300 Spark Plug
Mercury Verado L6 2.6L 350 Spark Plug
Mercury Verado L6 2.6L 400 Spark Plug
Mercury Racing L6 2.6L 400 Spark Plug
---
We Also Recommend