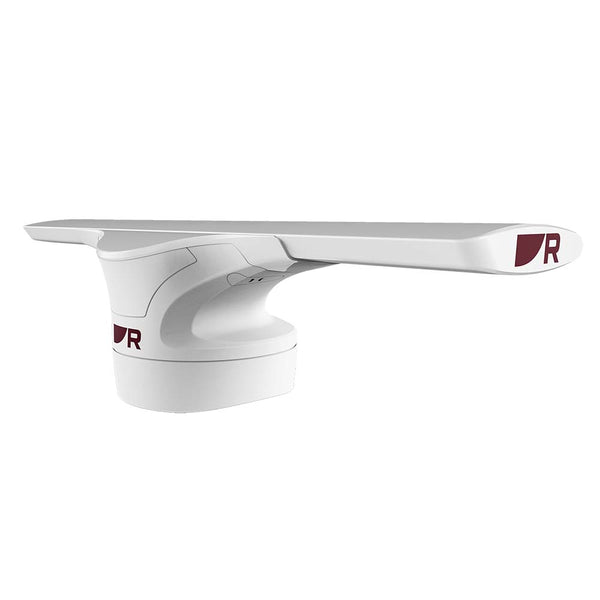 Curated By Our Captains
We test/know our products
Low Price Guarantee
We will beat all competitors
Contact a Raymarine Specialist
Monday - Friday | 8:30AM to 6PM EST
Raymarine Cyclone Pro Radar with 4' Open Array & 15M Cables
$8,99999 USD

$8,999.99 USD
Description
Cyclone Pro Radar 110W with 4' Open Array & 15M Cables
SOLID-STATE OPEN ARRAY RADAR
The ultimate expression of design, rugged performance, and unmatched situational awareness, Cyclone solid-state open-array radars give mariners the confidence to tackle the harshest conditions, gain the upper hand in the hunt for fish, and navigate busy waterways with confidence.
Cyclone radars deliver superior target separation and long-range resolution using CHIRP pulse compression and Raymarine beam sharpening technology. Each model features innovative detection capabilities, including Cyclone Bird Mode, RangeFusion™ technology, and high-speed 60 rpm imaging.
CUTTING EDGE DESIGN
Aircraft-wing-inspired design is engineered for extremes with a best-in-class 100-knot wind rating and designed to meet the commercial-grade IEC 62388 standard for shipborne radar
At 13.1 inches (335 mm) tall, Cyclone's lower profile allows greater flexibility of boat architecture and more adaptable installation options.
THE ULTIMATE SITUATIONAL AWARENESS
Fast 60 RPM rotational speed delivers 360 degrees of awareness and accurate target tracks in real-time
Doppler target tracking simplifies the interpretation of dangerous and safe targets for added safety
In the Pedestal Box E70621
Pro Pedestal
M10 Stud x4
M10 Nut x8
M10 Spring Washer x4
M10 Plain washer x4
Mounting gasket
Mounting template
Radar data cable 15m
Power cable 15m
VCM100
Cable clamp
VCM100 mounting screw x2
Cable clamp mounting screw x3
---
We Also Recommend